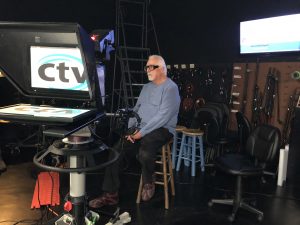 At Community Television of Santa Cruz County (a 501c3 non-profit), our mission is to foster dialogue and self-expression through television, the internet, and other electronic media.
Our cable channels and online stream give all Santa Cruz County residents a chance to share their passions, knowledge, skills, information, and imagination with the world.
Whether you want to produce a podcast on human rights or a TV show about poetry, when you join CTV, you have a built-in community of volunteers and co-creators who will help you make it a reality. Ask one of our members who did it. He learned production skills at our studio and now produces a poetry show that reaches 128 countries and has a Facebook following of thousands.
WHAT WE OFFER MEMBERS:
CTV 's public access production department is run by volunteers who teach each other how to use professional equipment to create television and digital media. Members become part of this dynamic community of creators and help each other inform the community while they share their passions.
CTV offers studio, field, and post-production training as well as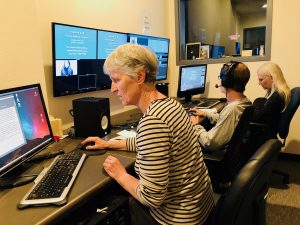 classes in everything from how to create a video on your own phone, with a camera in the field or in the studio. We also offer classes in Photoshop, Premiere Pro and After Effects.
CTV provides tools and equipment for use in the studio or the field. We also provide the studio itself, fully equipped. We have a professional edit suite and audio booth available at very little or no cost to members and the public at large. And when you're ready, your program can be telecast on our cable channel and online stream.
WHAT WE OFFER LOCAL PRODUCERS AND PROFESSIONALS:
Our goal is to be a resource for local producers. They can rent high-quality production equipment from, Sony, Sennheiser, Sachtler, Vinton, Kenoflow, GoPro, and more. We also have a dolly and a crane for those special shots.  Like our field equipment, our professional television studio, edit suite, and audio booth are also available to rent at non-profit prices.
This outstanding range of professional tools, equipment, and space, available at affordable prices, allows local producers to make a living and be competitive without having to invest thousands of dollars in equipment and office space.
Our Satellite co-working space is the perfect complement to our digital media studio. It offers a welcoming environment, open space, private offices, meeting, conference and screening rooms, promoting connection and collaboration between creative and professional communities in Santa Cruz.
HOW WE SERVE THE COMMUNITY:
CTV grants 100K worth of video equipment every year to Santa Cruz County schools and non-profit organizations so that kids can learn to use digital media tools effectively.
We teach low-cost, basic video production skills to community members and offer advanced classes taught by professional leaders.
CTV is committed to service journalism and produces Elected Spotlight and Non-Profit Spotlight programs, which feature local leaders speaking about important issues.
We help non-profits share their messages and expand their reach through "PSA days." CTV members help local non-profits produce their own Public Service Announcements, which can then be featured on their websites, social media platforms, CTV and other television stations.
We telecast Santa Cruz City Council, Board of Supervisors and other government meetings with closed captions. Viewers can watch live on TV or online. You can even see past meetings in our "on demand" player.
HOW WE FUND THE WORK:
By incorporating a co-working space and digital media studio into our financial model, CTV is on the cutting edge of creative funding for community television stations.
When you rent video equipment or use our co-working space, you help CTV teach, train, and fund media makers all over Santa Cruz County.
You sponsor the mobile studio we granted Watsonville High School to cover local high school sports on CTV. Kids capture the excitement of games while learning technical, communication and collaboration skills. And fans who can't be there in person get to cheer on their favorite players. It's the best kind of win-win situation.
You make it possible for us to supply Aptos High School students with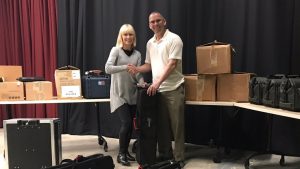 the video equipment they need to learn the skills of professional production. They make funny, effective Public Service Announcements about serious subjects like conserving water and documentaries on a wide range of topics.
You provide equipment to Digital Nest, which offers kids and young adults the opportunity to develop high tech and media-related job skills. Check out the Green Waffle website they created for a local business, and their early morning video production work for Lakeside Organics.
We maintain our building, and equipment through PEG funds mandated by the government from local cable companies. Sadly, none of this funding can be utilized for human resources, health insurance, accounting, or any of the products and services needed to run a business.
This is where the income from our Satellite co-working space, digital media studio and rental video equipment comes in. These funds support the small staff that makes CTV work for everyone. In addition to helping us operate and administrate the work we do at CTV, when you rent equipment, studio space, or co-working space, you also help us teach, train, and fund media makers all over Santa Cruz County
Bottom Line: without this revenue stream, CTV would have to close.
WHY IT'S IMPORTANT:
CTV understands the power of media to create and be in service to the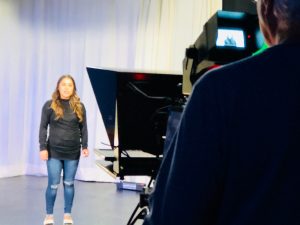 community. By making sophisticated tools available to anyone, teaching valuable skills at every level, and encouraging collaboration, CTV empowers Santa Cruz County residents to make their voices heard in the digital world. Our mission to support open engagement, community service, and creative expression, not only makes CTV a vital part of the media landscape, but an intimate part of people's lives.